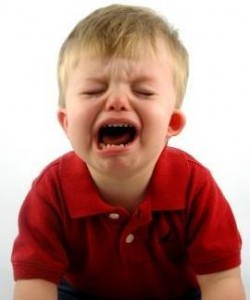 Parents want to see their babies having strong basics. For this purpose, they send them in day cares and sometimes, directly to Playgroup. Instead of sending your child in daycare, it's better to admit him/her in Playgroup at the age of 3. This is the perfect age to let your child realize that now he/she needs to open his eyes in a new world. It's not only difficult for parents to send their toodlers in school but also teachers face numbers of difficulties while handling a new comer. Here are tips, i will share with you, through which, you can make new toddler relaxed throughout his/her new day.
When you get your new admission in the class, greet him/her like you know him/her since birth. It will give a little push to new comer adjusting with you. He/she will get relaxed to some extent that he/she is in safe hands. Maybe, first time, you would have to listen to his/her screaming and crying but there is nothing to worry. You can stop his/her crying through effective tricks. You should greed him by offering some candies and chocolates. Mostly children stop crying, when they find their favorite thing so easily. Kids cannot keep away from candies and chocolates so you can freely take support of these things.
If you see, new comer is not handling at all by showing candies too then you should keep him busy in different activties. You should give him playdough because it's a favorite game of several playgroup children. You should also sit beside him/her in order to show, how attractive things can be made from playdough. Kid will show little attention towards this activity and after a while, he/she will start sharing the ideas to make more interesting things with playdough. You can also handle new admission with help of coulring activity. Put a coloring book and one colour box in front of toddler and let him/her to show some creative work. Toddlers love to color a lot. These are few tips and suggestion, which i have implemented a lot and i have got definite success in my playgroup class.