Innocence of your child wipes off, when you start fighting with each other. Childhood is one of those memories which lasts till end of your death. But for some children, it becomes a disaster, when they see their parents quarreling frequently each day.
Children make an isolated mind in which they can never get constructive ideas but they miss their innocence and desire for getting adored. Who is responsible for all this? Who will take account of stealing the purity and virtuousness of your child. You have to think on this issue that if you will do something wrong, your child's whole life will be disturbed.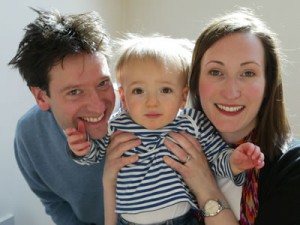 If you will remain calm with your relationship then it will give positive effect to your child's mind and at one place of your compromising years, you will get to know that you had taken right decision. Decision, which was not only appropriate for both of you but also, it was best for making desirable career of your child. Think about it. Are you trying to be good parents?