Today morning, at almost 7:50 am a plane carrying passengers from Karachi to Islamabad today, on 28th of july 2010, crashed in the margalla hills, Islamabad, Pakistan. The private plane of Air Blue was carrying over 150 passengers along with 6 crew members.
The weather, which was being considered beautiful in Islamabad, proved to be fatal. No one could tell that such beautiful hills carry the power to kill so many people in just a flash! See the image taken from my cell below: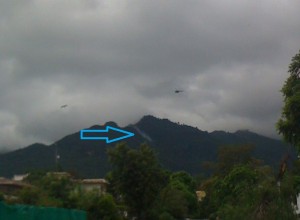 The plane was also carrying five members of the same family and a newly married couple too.
May Allah forgive all the people who died in this incident.