Well i just had this awesome treat! the cold coffee from rahat / safilo (karachi company, islamabad branch in Pakistan) so just a thought came in my mind to share it with you guys out there :D
Here i have uploaded some pictures of the safilo cup with various angles! Man btw, this was the cold coffee! (ya it's summer here!) and it was nice to have it in FEVER (yups… em ill :( do pray for me) I had a couple of other juices and shakes too :p but lets stick to the rahat / safilo cold coffee :) Here are the pics from my iPhone:
Yeah i know! the safilo cold coffee has already been attacked upon! :p Man! did you see the froth?
And then it got empty :'-C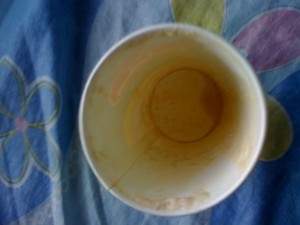 Yummy! :D