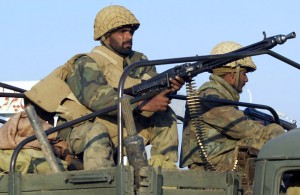 Our maid came late today and told the reason that they were being checked to cross the G-11 area by the security persons and police/army due to firing which took place in front of her early this morning on 22nd october, 2009.
The terrorists opened firing on the security personals there, killing 2 on the spot(according to her) on the open road.
The terrorists managed to escape after firing.
Guys! watch out when you move around, just be sure not to get into any such situation!