I received an sms today on my cell phone having some info about curing dengue fever through apple and lemon!
Upon checking on google, I wasn't able to find any info about apple and lemon and if they help in any type of platelet activity or to cover up thrombocytopenia.
I could only find another person who was asking the same question that he got an sms saying this to him, and guess what, he was from my country Pakistan too!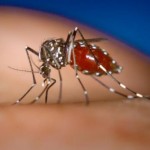 Well maybe this is helpful cure or maybe just a myth! ?
Here is the text from the sms (it's in urdu – translation after the original text)
Tabbeb M. Shafiq ne apni tehqeq se prove kiya hai k Apple juice mai Lemon k few drops mila kar Dingi Virus k paticent ko pilaya jaye tu us se Pletllates ki tadad mai bohat ziyada ezafa ho jata hai.

Ye Dingi Virus ka mouassar or azmuda elaj hai.

Plz jahan tak ho sake is msg ko sadqa-e-jariya krain
Translation:
Doctor M. Shafiq has proved through his research that Apple juice with few drops of lemon in it, if administered to Dengue fever patient, will improve his platelet count markedly.

This is an effective and tested treatment of Dengue virus fever.

Please spread this message as much as you can
I am not sure if this is really some researched stuff or just a random message circulating! anyone having info on it is requested to share please!