Afridi was filmed kissing shoaib in the match live on geo tv. Rumor are saying it to catch him doing that.
In your opinion, can't it be just a emotional expression of excitement, instead of being caught doing some thing or proving him to be gay or so!
Have a look at the picture, you can clearly see that afridi is kissing him, but you can also see that shoaib and him were happy afther dhoni wicket, and he just kissed him for fun or maybe excitement! and in my own opinion, it was just expression of excitement! :) Have a look at the image and the video below: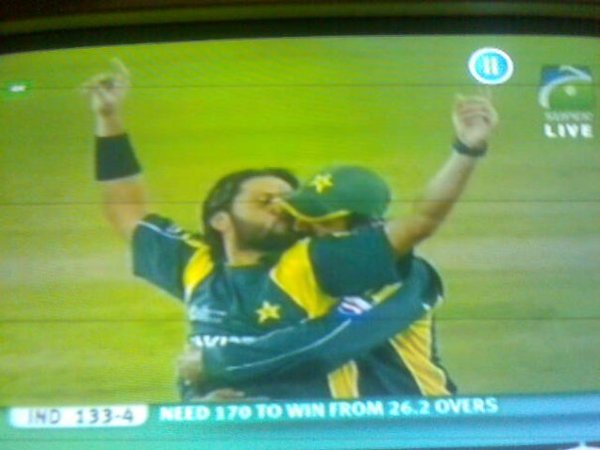 And now check out the youtube video of shoaib being kissed by afridi from a different angle:
Well.. check it out your serlf and decide what it was! Hope to hear your views via comments!