Note: This post is my personal opinion – I am open to change my view (And this post) if provided some logical explanation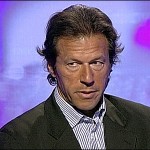 I'm not sure if Imran Khan will be able to save the "kids" votes that he gathered all these years anymore!
Initially, I and many others who knew he's a gamer, were not very much sure about how to explain to the kids following him blindly that what he is doing! But his current statements made it very easy for us to elaborate his true reality.
Before we continue, there are few things which might seem irrelevant to the topic, but are important for it:
There are two types of Taliban / Millitant groups

 one which work for USA and anti-Islam elements – for money ONLY
other who work for Pakistan and with Islam in their mind – might get funding too, but not as sole purpose

All the operations done in tribal areas etc by Pakistan Army were against the anti-Pakistan millitants (ofcourse!)
Read the following points to get an idea :
Imran Khan was totally against Army Operation in tribal areas (against USA hired militants)
Imran was against Pakistans involvement in afghan war going on.
Imran Khan was against Pakistan Army – alot
and now… Imran Khan says "Army should work with usa against Haqqani network"
Now lets not go into debate who Haqqani network works for. Lets assume, yes, it works against USA, as USA is saying, and so is IMRAN KHAN saying. Why is he now supporting action against militants with USA?
Why does this quom ka maseeha wants Pakistan to get involved in USA – Afghanistan war?
Let me summarize, why does he only say, what USA says? always?
I'm not sure if these views are sufficient to prove something, as its all carefully crafted around us, and also coz there is inability to understand some situations below age of 23 due to various reasons (not focus of this topic) , which is why most of the supports of Imran Khan are under 23 years of age , or started following him below that age, or still have the mental level of a less than 23 year old . . .
May Allah help us out of this drama.