Well, ever since we started visiting the railway hospital campus of the Islamic International Medical College Trust / Pakistan Railway Hospital (Riphah International University) we came to notice, that although hospital staff is better than the typical Old Supreme Court Campus of the Junior medical years of the Islamic International Medical College, but still, the environment  is still not very comfortable, let alone be the facilities and other things. . .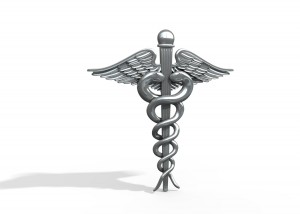 Initially, being so stupid, no one knew who to go and talk to, or even most didn't even bothered to go and complain about the issues, this can be seen from an example, that once me and other 3 students when i was in 4th year mbbs, met the Executive Director of Islamic international medical college, riphah international university and in the discussion, when the girls CR was asked for the issues that are faced by them, the issue raised was: "canteen don't have all flavors of Lays chips!" I wonder how serious issue this was!
Anyhow! while being in the Pakistan Railways Hospital campus of Islamic international medical college, we finally came to know that atleast Dr Umar can be considered some authority in the administration and if he comes to agree on some issues, they can be solved quite easily, but despite our many attempts, we were not able to meet him, because his PA will never allow, saying that he is busy in this, or that, bla bla. But eventually we got in there, and complaint him for the recent stuff regarding the newspaper, library(sorry, that library sort of thing right next to Jawada Mubaraka office), internet(which is scarcely found working), etc. He was very nice to hear them though! Me and other student was not in uniform, although he noticed and pointed us out, but didn't make any issue out of it.
He listened to our stuff patiently, discussed the points, and came to some conclusions. Including that the newspaper will be restored to the Library again, with an advice to keep the noise in the library low! He also advised the related department for the dsl issue, and advised the students to inform him right in his office whenever the dsl or any other issue arises, and they can come right away in his office! Well that was really nice of him!
Oh and btw, one student tried to talk about the lowest pay in Pakistan for the house officers, but he was made shut saying that this is not his issue, as he is a student yet.
Sort of conclusion: Well, what i infer from this is that mostly the senior administration is not as impatient as they are considered(that we just noticed when we are with this General(r) Najam, who was considered too rude when he was principal), its only that the lower staff make stories out of them (remember that Naveed Gul). They might be not very good too, but atleast they are not what they are painted as.
Other than that, even if some one is bad or corrupt, they are motivated more in doing what they are doing because no one asks them or questions them. Its the right of all those students who pay millions here to become a doctor, to question them and ask them for their rights, discuss stuff with them.